Introduction
Necessary steps have been taken to setup this system with the objective of facilitating the online application platform for pesticides importers of Sri Lanka.
Quick start guide for importers of pesticides
Visit the Seed Certification & Plant Protection Centre (SCPPC) on the official website of the Department of Agriculture. On this page, click on the online application form for importers under pesticide registration.
The Application name is "Application for Import of Pesticides".
ROP pesticides importers view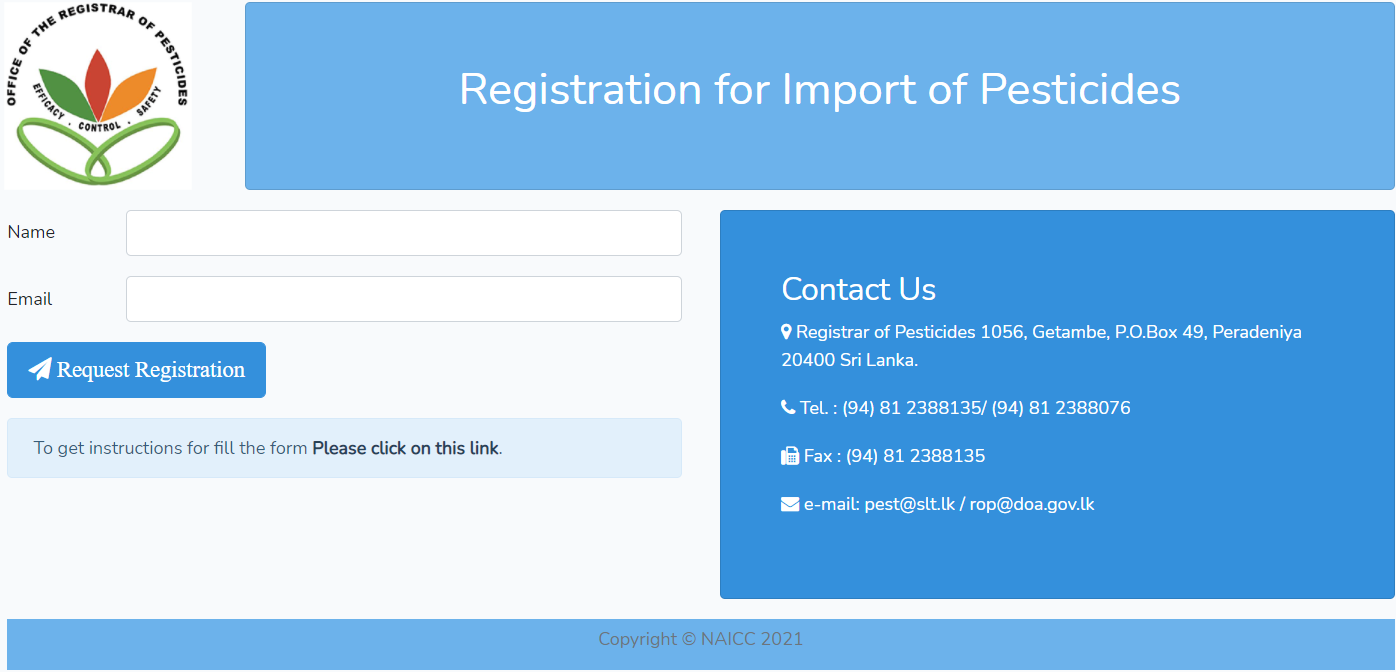 The initial page of the Application for Import of Pesticides appears after clicking on the applicable application, as shown above. Fill in the required blanks with your name and email address. Then click on Request Registration button
You will be able to see a message after successfully registering. "Link has been sent to your email address. Please check your mail."
If you try to re-register, the following message will appear:
Then, check your email. The link for register for import of pesticides has been send to your email address. Click on the link.
The online form for Registration of Import of Pesticides will appear after you click on the link. To save information, fill out the form and click the "Save" button.
After you've saved, you'll have the chance to double-check the accuracy of the data you've entered and, if necessary, make changes.
You will be able to click the "Verify and Submit" button after you have verified the information you have supplied.
Reference number will be redirected to your email address.